2019 North American Saxophone Alliance Region 6 Conference
The University of Mississippi, Oxford, MS
March 22-24, 2019

Adam Estes, Conference Host
"The North American Saxophone Alliance (NASA) is a Non-profit organization comprised of performers, teachers, students, scholars, and enthusiasts of the saxophone.
The mission of the Alliance is to provide resources for saxophonists at all levels of skill, of all ages and backgrounds, and of varied musical styles by disseminating information about saxophone performance and pedagogy, by providing opportunities for music making, by fostering and facilitating the creation of new repertoire, by providing a communication network, and by promoting the musical activities of its members." – NASA Mission
Information
PDF of Conference Program with Schedule
Proposals
Competitions
Travel
Maps and Venues
Schedule of Events
Friday, March 22, 2019
Day: High School and Undergraduate Classical Solo Competitions, Quartet Competition
Evening: Opening Concert Featuring The University of Mississippi Wind Ensemble and Oxford High School Wind Ensemble with soloists.  Gertrude Castellow Ford Center for the Performing Arts.  7:30pm.  Reception to follow in the lobby.
2019 NASA Competition Schedule for Friday, March 22
Time
Studio Theatre
Ford Center Main Stage
Nutt Auditorium
9:00
Blake Adams
Collin Aupied
9:20
Will Hamilton
Samuel Baye
9:40
Tyler Hewett
Robert Fahey
10:00
Austin Brooks
Stephen Michaels
10:20
Nikolai Klotkhov
Markiano Robichaux
10:40
Break
Natalia Werthen
11:00
Joel Ferst
11:20
Prescott Brown
Mississippans Jazz Ensemble Setup
11:40
Lunch Break
12:00
Mississippians Jazz Ensemble Rehearsal
1:00
Joshua Hebert
Tiger Saxophone Quartet
1:20
Hezekiah Rodgers
Vibe Saxophone Quartet
1:40
Jonathan Steltzer
Vinea Quartet
2:00
Patrick Manser
Eon Quartet
2:20
Jonthan Dufresne
ILWOTH Quartet
2:40
Nicholas Winkles
Ventus et Auri
Saturday, March 23, 2019
Day: Master Classes, Lectures/Presentations, Panel Discussions, and Performances
Evening: Concert Featuring the LOU Orchestra and Mississippian's Jazz Ensemble with soloists.  Gertrude Castellow Ford Center for the Performing Arts.  7:30pm.
2019 NASA Schedule for Saturday, March 23
Time
Nutt Auditorium
Classroom 153
Studio Theatre
Ford Center
8:00
Michael Wilson
Erik Elmgren Lecture
Augmented Triad
8:20
Stan Flanders Duo
Nikolai Klotchov Lecture (8:30)
Matt Hess Duo
8:40
Three Reeds Duo
9:00
Status of Women Presents
9:20
9:40
10:00
Quartetto Obrigado
Emily Virschoor-Kirss Lecture
Bart Walters
10:20
Assembly Quartet
Tim Harris
10:40
11:00
Nikita Zimin Master Class
11:20
11:40
Mississippians Rehearsal (12-2:00)
1:00
Katherine Weintraub Master Class
1:30
Chad Lefkowitz-Brown Performance and Master Class
2:00
2:20
2:40
3:00
Katherine Weintraub (Hard)
3:20
Joe Girard Trio
Elizabeth King-Bennett
3:40
Stephen Fischer Trio
Scotty Phillips
4:00
Nikita Zimin Recital
4:20
4:40
5:30
University Symphony Orchestra: Rehearsal
7:30
Evening Concert: University Symphony Orchestra and Mississippians Jazz Ensemble
Sunday, March 24, 2019
Day: Competitions Winners Concert, Master Classes, Lectures/Presentations, Panel Discussions, and Performances
Afternoon: Conference will conclude in the afternoon – TBD
2019 NASA Schedule for Sunday, March 24
Time
Nutt Auditorium
Choir Room
Classroom 153
8:00
8:20
Eon Quartet
8:40
Electrum Quartet
9:00
Louisiana Sax Ensemble
Bret Pimentel Lecture
9:20
Florida State University Saxophone Orchestra
9:40
Columbus State University Octet
Christopher Walker
10:00
Joseph Lyons
David Detweiler Lecture
10:20
Matt Younglove
Dave Camwell Lecture (10:30)
10:40
Nicholas Childs
11:00
Jan Baker Master Class
11:20
11:40
1:00
Geoffrey Deibel Master Class
1:30
Katherine Weintraub (electronics)
1:45
2:00
University of Southern Mississippi Saxophone Orchestra
2:20
2:40
3:00
3:20
3:40
Featured Artists
In addition to members of Region 6, we are excited to feature the following guest artists at this year's conference.
Deadlines
Concerto Proposals: Due – October 15, 2018
Conference Proposals: Due – November 15, 2018
Competitions Applications: Due – December 15, 2018
You must a member of NASA to participate in this conference.  Click here to join.
North American Saxophone Alliance Official Website
Premium Sponsors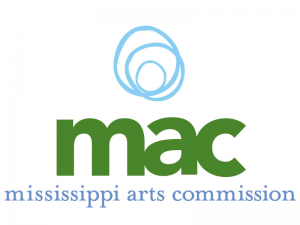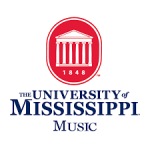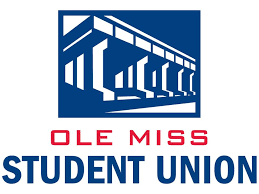 We would like to thank our Premium Sponsors for this event.
Mississippi Arts Commission Project Grant
University of Mississippi Lecture Series
University of Mississippi Department of Music
University of Mississippi College of Liberal Arts, Dean Lee Cohen