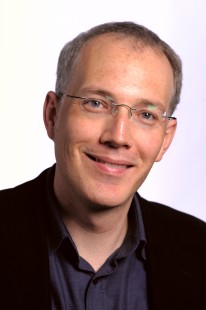 Associate Professor of Music
Thomas Peattie holds degrees in composition and musicology from the University of Calgary and a Ph.D. in historical musicology from Harvard University. Before coming to the University of Mississippi he served on the faculty of Boston University and during the spring of 2006 was Visiting Assistant Professor of Music at Harvard University. He is the recipient of fellowships from the Paul Sacher Foundation, the Social Sciences and Humanities Research Council of Canada, and the Boston University Center for the Humanities.
His research interests include the music of Gustav Mahler, early modernism, ecocriticism, and the relationship between performance and recorded sound. His most recent research focuses on the postwar avant-garde with a particular emphasis on Luciano Berio's engagement with the musical past. In addition to an essay in the collection Mahler and his World (Princeton), his articles and reviews have appeared inActa musicologica, Journal of the Royal Musical Association, Music and Letters, andNaturlaut. He is the author of Gustav Mahler's Symphonic Landscapes (Cambridge University Press) and is currently preparing a monograph titled A Composer Listens: Luciano Berio's Nineteenth Century.