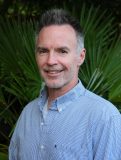 Associate Professor of Music
143 Music Building
American tenor Jos Milton maintains a vigorous musical schedule, equally balancing his roles of well-rounded performer and respected pedagogue.
Growing up in Houston, Texas, Jos's passion for music emerged early in his childhood, thanks to the close mentorship of a wonderful piano teacher. Active participation in high school choirs eventually led to music studies at Trinity University, followed by advanced degrees at the University of Massachusetts (MM) and the Peabody Institute of the Johns Hopkins University (DMA).
He is committed to the exploration and performance of new music, and strives to bring public awareness to lesser-performed works for voice. In 2016, Jos released his first solo CD with pianist Melinda Armstead, entitled Southerly – Art Songs of the American South. Released by Albany Records in 2016, this album is a collection of contemporary American art songs with specific focus to various elements of Southern culture.
"Nothing quite equals the special pleasures derived from a recording that is truly fresh in its musical offerings or approach. Southerly is such a recording.…This was clearly a labor of love, executed with a relentless attention to the smallest detail, and the result is one of the most enthralling art song releases of the last twenty years…Milton's singing is unfailingly beautiful throughout all the songs…In short, this recording is exemplary in every way." (Journal of Singing)

"Jos Milton has put together a very fine program of songs by living composers that reflect aspects of southern life and culture…Milton's singing is exemplary. His voice is luminous and his diction exceptionally clear. The artistry of his singing is quietly radiant in his unaccompanied performance of Locklair's 'Unknown'.…" (American Record Guide)
Milton's repertoire spans a variety of genres, from the Renaissance to the present day. He has performed as soloist in the realms of concert, opera, and recital, in such venues as the Germantown Symphony, Mississippi Chorus, Louisiana Opera, and the Carmel Bach Festival.
International appearances include performances in Esterházy Palace (Eisenstadt) and Stephansdom (Vienna) as tenor soloist of the Classical Music Festival in Austria.
His experience as a professional ensemble artist includes a multitude of diverse programs with such prestigious groups as the Carmel Bach Festival Chorale and the Grammy® award-winning ensemble, Conspirare. He has recorded seven albums with Conspirare on the Harmonia Mundi and Delos record labels.
With his laid-back personality and calm demeanor, Jos maintains a supportive studio environment, fostering optimum exploration and vocal growth among his students. He is committed to the foundation of healthy vocal technique, patiently guiding singers to find their true sound as they prepare themselves for careers in music.
As a guest clinician, Jos has presented vocal masterclasses at the University of Georgia, Kansas State University, Trinity University, Northeastern State University (OK), Harding University, and at the Mississippi Conference of the National Association of Teachers of Singing (NATS).  He has presented his research in conferences held by the College Music Society and the National Opera Association, and his writing has been published in The Choral Scholar journal. In 2019, Jos presented pre-concert lectures for performances at the Carmel Bach Festival.
Dr. Milton is an Associate Professor of Music at the University of Mississippi, where he teaches private voice and various courses in vocal literature. When not singing or teaching, Jos enjoys spending time in his Oxford home with his wife and son.
Jos Milton is fully committed to life as a professional artist. In his multi-faceted roles as performer, teacher, and scholar, Jos firmly believes in the power of music to uplift, heal, and transform.
Learn more about Southerly — Art Songs of the American South at Albany Records, Amazon, or iTunes.