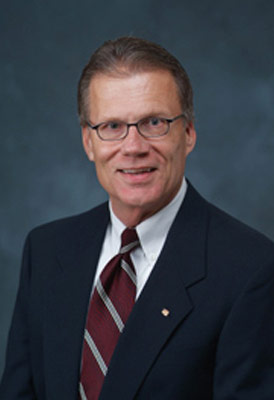 Professor of Music, Director of Bands
103 Music Building
David Willson is a "band director's band director." His teaching at all levels has been the catalyst for his mission to serve others through directing bands and bettering his profession. He is in his twenty second year as Director of Bands at The University of Mississippi where he was named Teacher of the Year in 2007 and awarded the First Award "for his service to students" in 2005. In 2010, Willson was honored by Phi Beta Mu International Bandmasters Fraternity with the Outstanding Contribution to Bands Award. Under his direction the University Wind Ensemble has performed at Mississippi Band Masters and CBDNA Southern Convention, live for Mississippi Public Radio, featured on national public radio, received the NBA Citation of Excellence multiple times, and has toured throughout extensively throughout the mid-south. The Pride of South Marching Band, while under his direction, has more than doubled in size, performed in nine bowl games, and made the "Grove Routine" part of the Ole Miss Tradition.
Prior to coming to Ole Miss Willson served sixteen years as a public school band director in Mississippi. His bands were award winning in every category consistently in local and national competitions, including receiving the prestigious Sudler Award in 1990. He placed many students in the Mississippi All-State Band and served as conductor/director five times including trips to Brisbane, Australia and the world championship trip to Seoul, Korea. Willson received the ASBDA-Stanbury young band director of the year in 1985 and was named Mississippi's Outstanding Band Master in 1989. In 1982 NIFMA honored him with the Southeastern Music Educator of the Year award.
Willson is past president of Phi Beta Mu International, the Mississippi Band Masters Association and the Delta Chapter of Phi Beta Mu, state chairman for CBDNA, NBA, and served for four years on the National Federation of Music committee. He is active in many professional organizations. Publications by Willson include Starting Beginner Band Students, Band Calisthenics and Mr. Willson's Warm Up, which are used extensively throughout the midsouth. His articles have frequently appeared in The Instrumentalist, BandWorld, Phi Beta Mu Journal, and most recently in the August 2011 issue of SBO Magazine. He is active as a clinician and speaker throughout the United States.
Professor Willson has always put a strong emphasis on training students fundamentally and has been equally concerned in developing students as well-rounded citizens through his philosophy of being all superior "Every Day in Every Way". He is most proud of his former students that are successful band directors.