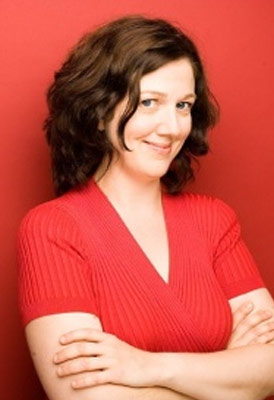 Associate Professor of Music
240 Music Building
Canadian collaborative pianist Amanda Johnston is Associate Professor of Music at the University of Mississippi where she acts as Music Director/Vocal Coach for the Opera Theatre; teaches courses in advanced diction; and coaches students at the undergraduate and graduate level. She is also on faculty at the Druid City Opera Workshop (Tuscaloosa, AL). She is author of English and German Diction for Singers: A Comparative Approach, 2nd edition (Rowman & Littlefield, 2016), highly praised in the Journal of Singing for "enlivening the study of diction." Her CD recordings include Pleas to Famous Fairies with Linda Lister, soprano (Albany Records 2018); Métissage with Adam Estes, saxophone (MSR Classics 2017), and; Mahler: Rückert-Lieder with Julia Morgan, mezzo-soprano (MSR Classics 2012).
Her research on comparative diction and lesser-known composers of German lied has been presented at conferences held by the International Congress of Voice Teachers (ICVT), College Music Society (CMS), National Association of Teachers of Singing (NATS), National Opera Association (NOA), and Song Collaborators Consortia (SCC). She has given master classes at the Royal Conservatory of Music (Toronto), University of South Dakota, Queen's University, Harding University, Bucknell University, Virginia Tech, Indiana University South Bend, University of South Carolina, Mercer University, and the University of Nevada Las Vegas.  She has held positions at the University of Toronto, Royal Conservatory of Music, York University, Taos Opera Institute, and Lied Austria (Leibnitz).
She has received prestigious grants from the Canada Council for the Arts and the Ontario Arts Council to work with masters in the field of collaborative piano, most notably Malcolm Martineau, Rudolf Jansen, Martin Isepp, Dalton Baldwin, Elly Ameling, Wolfgang Holzmair, and Helmut Deutsch. Further professional development occurred at the Franz-Schubert-Institut (Baden bei Wien, Austria), Académie Francis Poulenc (Tours), Académie internationale d'Été (Nice), Oxenfoord International Summer School (St. Andrews), and the Aspen Music Festival.
Amanda Johnston has been broadcast on CBC Radio 2, Classical 96.3 FM, CKWR, and NPR and has performed in Hong Kong, Canada, the United States, Germany, France, Austria, and Scotland. Her language proficiency includes English and German (native fluency), French and Italian (high facility), as well as Spanish, Czech, and Russian (phonetic proficiency). She was educated at Queen's University, the Hochschule für Musik "Franz Liszt" (Weimar, Germany), and the Janáček Academy of Music (Brno, Czech Republic).  www.amandajohnston.ca