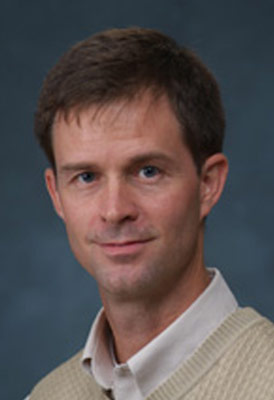 Associate Professor of Music
John Schuesselin John Schuesselin received his B.M. from the Eastman Eastman School of Music in 1990 In May 1990, John toured Japan with the Eastman Wind Ensemble. While he was in Japan, the CD Live from Osaka was recorded under the Sony Classical label. He continued his studies at Kent State University where he received his M.M. While there, he performed with the Cleveland Opera Orchestra, the Ohio Chamber Orchestra, the Wheelin Symphony, and the Kent State Faculty Brass Quintet. John recently completed the D.M.A. at Louisiana State University. He has also performed with the New World Symphony, Rochester Philharmonic Orchestra, Charleston Symphony Orchestra and the Louisiana State University Faculty Brass Quintet. He has held teaching positions at the College of Wooster and Southeastern Louisiana University.
In addition to his trumpet studio, John is principal trumpet with the Acadiana Symphony in Lafayette, Louisiana and fourth trumpet with the Baton Rouge Symphony Orchestra. He recently performed Giuseppe Tartini's Concerto in D with the Baton Rouge Symphony Orchestra and Johann Nepomuk Hummel"s Concerto in E-flat with the Acadiana Symphony Orchestra. John spends his summers as personnel manager and principal trumpet with the Ohio Light Opera Company, an operetta company in Wooster, Ohio. John and his wife, Nancy María Balach are very excited to be in Oxford.